It's a very good question. Dan gives a very good sermon in response. It's one of his best to date. start listening here or right click to download.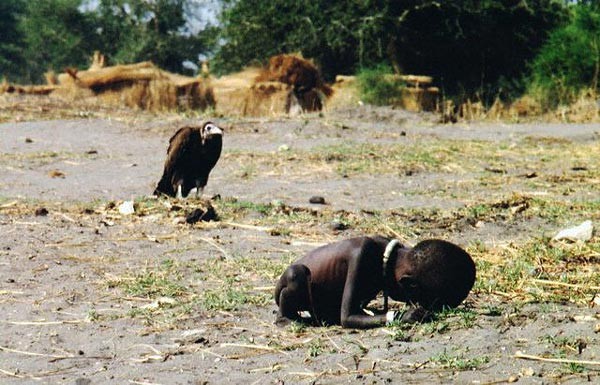 Original photo by Kevin Carter.
tags christian, friends, linkage, ministry tips, pictures, thinking
6 comments:
That's such a disturbing photo Mike. It really hurts me just to look at it, but I guess that's the point?!

It's an incredible photo though. It's one of the first things they use to teach students of photojournalism about the power of their work.

Sadly, the story behind the photo is very tragic too. Shortly after Kevin Carter won the Pulitzer Prize for photography (for this photo) he took his own life, aged 33.

IT really is one of three photos etched into the psyche of our international soul...

I can't look at it either.

When I see photos like this I feel a gut-wrenching powerlessness (which should drive me to prayer) and survivor guilt (which should drive me to thankfulness).

The other etched into our psyche photos that come to mind are: the Tiananmen square man stopping a tank, the protesting burning monk, the Vietnam execution, the girl in the napalm strike (Kim Phuc?) ...

Which 3 were you thinking of Justin?